This cute little needle point footstool was given to me a few years ago when a friend noticed that it matched my dining room furniture. I am not really sure that a dining room needs a footstool but I thought it would look cute.
I started with removing the top and cleaning up the base. There were a thousand staples and brads holding two layers of material. Even thought this pretty little needle point does not match the color palette I am using in the dining room I love it so I am going to wash it up and display in my project room.
Under the needle point I found this farm scene on what I think was bark cloth. This layer was attached with a ton of tacks.
It was such a beautiful day I decided to take the "after" picture outside. I love it when I see other bloggers "posing" their furniture outside but I don't think I pulled it off, it just looks plain silly to me.
There are only a few projects left before the final reveal of the dining room. I am so ready to move onto an other room.
Thanks for reading,
Traci
I will be linking up to these wonderful parties: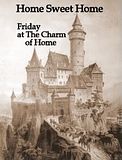 div align="center">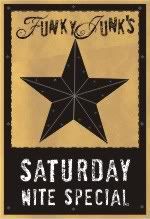 Frugalicious Friday