I hope everyone's weekend is off to a great start. I have been dying to share this little project with all of you because I loved the way it turned out and I hope you will love it too.


This was an easy project so if you are new to crafting or painting it is good place to start.
Believe me, if I can do it so can you.

I have had this little tray for a while. I went through a stage where I bought every other tray I found while thrifting. Needless to say I developed quite a little stock pile of trays. I think I paid $1.99 for it.

My friend, Kirsti wanted a tray-turned-memo chalkboard like I had made for her sister last Christmas so I sent her photos of the trays in my stash and this is the one she picked.



I used Nevr-dull to remove some of the tarnish. I didn't want to remove all the tarnish, just a little bit of it.

I am terrible at free handing a decent straight edge so I taped off the edges of the tray, using little strips of tape to maneuver around the corners. I have found that the closer you place the strips of tape the easier it is to go around the curve and the cleaner your edge will be.

Chalkboard paint can be a tad thick so make sure to use a few thin coats. I use a sanding block in between coats so that the finished surface will have fewer brush marks. If you are using spray paint it is still a good idea to sand between coats, your surface will be smoother and your chalk writing will look better.

After it is dry to the touch you can remove the tape. This is when I touch up any places where the paint bled under the tape.

If the paint pulls up off the tray when you remove the tape you can brush it back down with a small stiff brush and once the paint cures it will stick. If you had a little paint seep under the tape you can use a tooth pick or a dental tool to carefully scratch off the excess paint.


And that is when this project should have been done but Kirsti decided she wanted
to be able to use magnets on her memo board.

I had these cute little brass bird magnets but I wanted them to match the silver tray. I painted them Folk Art Silver Anniversary craft paint. I think that this color is very close to the color of real silver plate that has tarnished.


I then gave the birds a light coat of a brown glaze and they were a great match.

All I had left to do was put the magnets on the board. But to my surprise they didn't stick. Silly me, I didn't know that silver plated items are not magnetic. I guess I missed that day in Science class.
I ended up fixing the problem by gluing a random piece of metal to the back of the tray. The magnets were strong enough to hold tight to the metal even with the tray in between.



Kirsti was thrilled with her memo board and the little bird magnets.

If you have any questions about the details of this project please leave me a comment or shot me an email and I would be happy to answer any questions.

As always, thanks for reading,
Traci
Here are the fabulous parties I will be linking up to.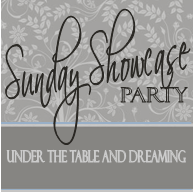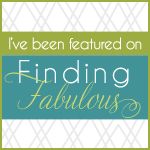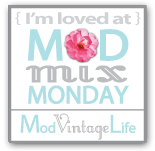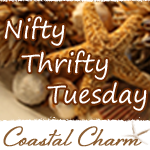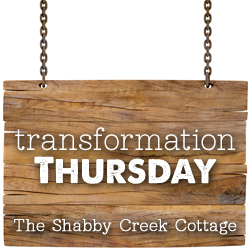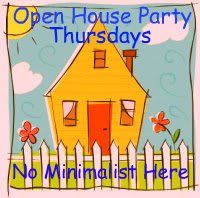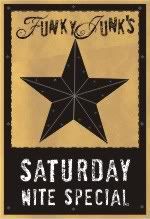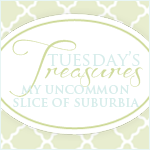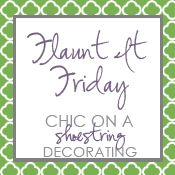 http://www.remodelaholic.com/